Professor John Scully has been selected as the 2016 winner of the ECS Henry B. Linford Award for Distinguished Teaching. The award will be presented at next year's ECS Meeting in San Diego, California, USA in May 2016.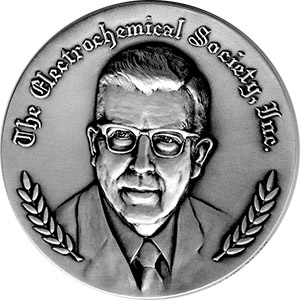 The awards are named for Henry Linford, ECS
secretary for 10 years and president from 1961-62
Founded in 1981,
Linford Awards
are only granted only every other year and honor distinguished excellence in teaching in areas pertaining to the Electrochemical Society. The society presents winners with a the Linford medal, a wall plaque, a private dinner in their honor. Lindford awardees are invited to deliver an address to the Electro-chemical Society at the symposium of their choosing.
Professor Scully follows one of the co-founders of what is now the Center for Electrochemical Science and Engineering, Glenn E. Stoner, who in 2000 earned the prestigious award as well.